Audiology Associates has been providing hearing care to Toledo, OH and the surrounding areas since 1996. We evaluate your hearing ability and offer a variety of hearing aids, hearing solutions, and follow-up care to ensure that your hearing loss treatment is the perfect fit for your hearing needs and lifestyle.
We take pride in our commitment to matching state-of-the-art hearing solutions with the specific needs of every patient we see. We don't simply provide a set of hearing aids—we work to provide the set of hearing aids that you will actually want to wear! Every hearing loss is different, and there are many solutions in today's hearing aid marketplace to match a myriad of lifestyles. We want your hearing aids to help you live your life as you want to live it!
Schedule an Appointment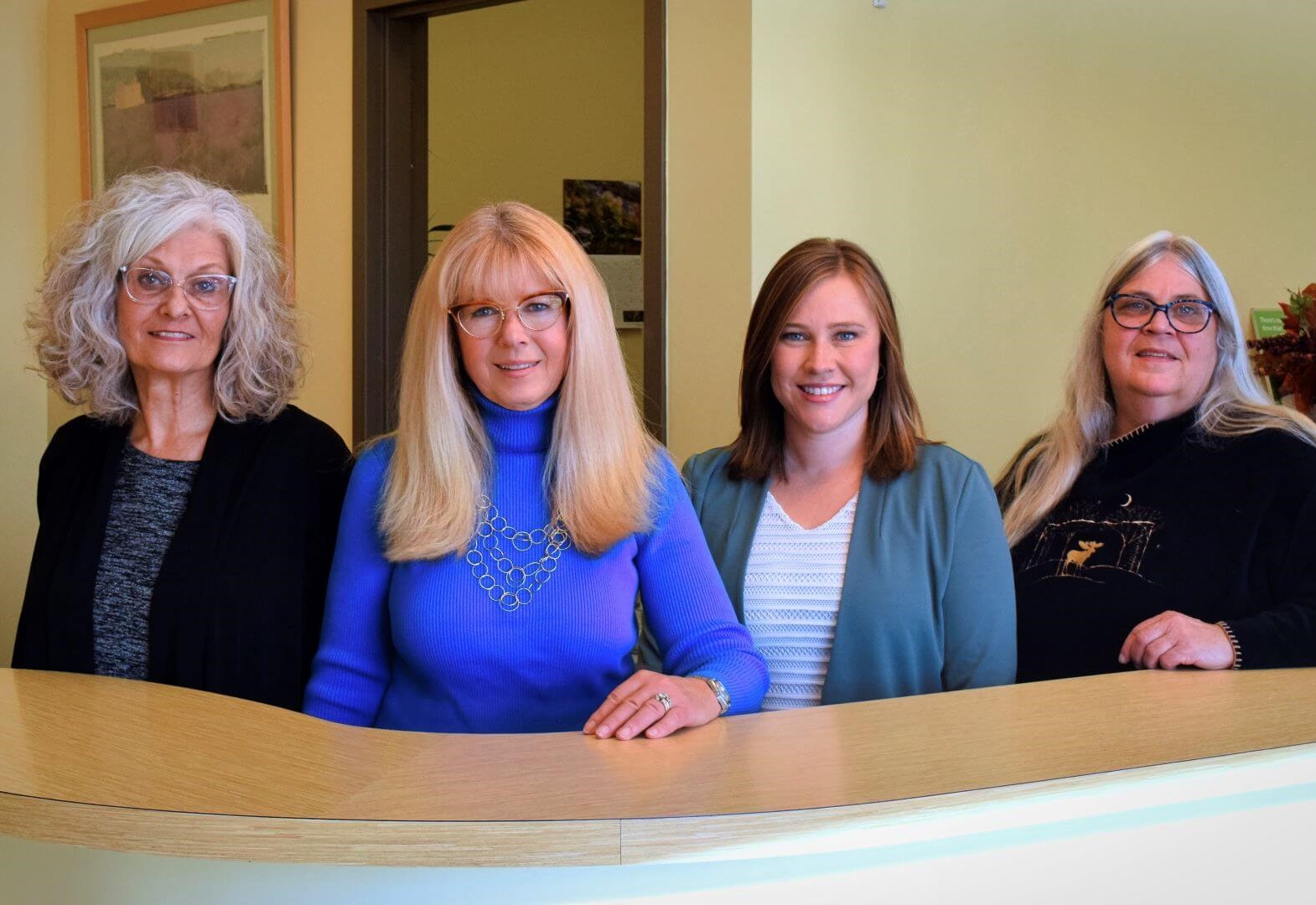 The audiologists at Audiology Associates have the knowledge and experience to provide in-depth insight into your hearing needs. With over 40 years of experience in the hearing care industry, owner Laurie Nastas has seen numerous changes in hearing care technology. She understands hearing care as few others do, and brings her expertise to every patient at Audiology Associates.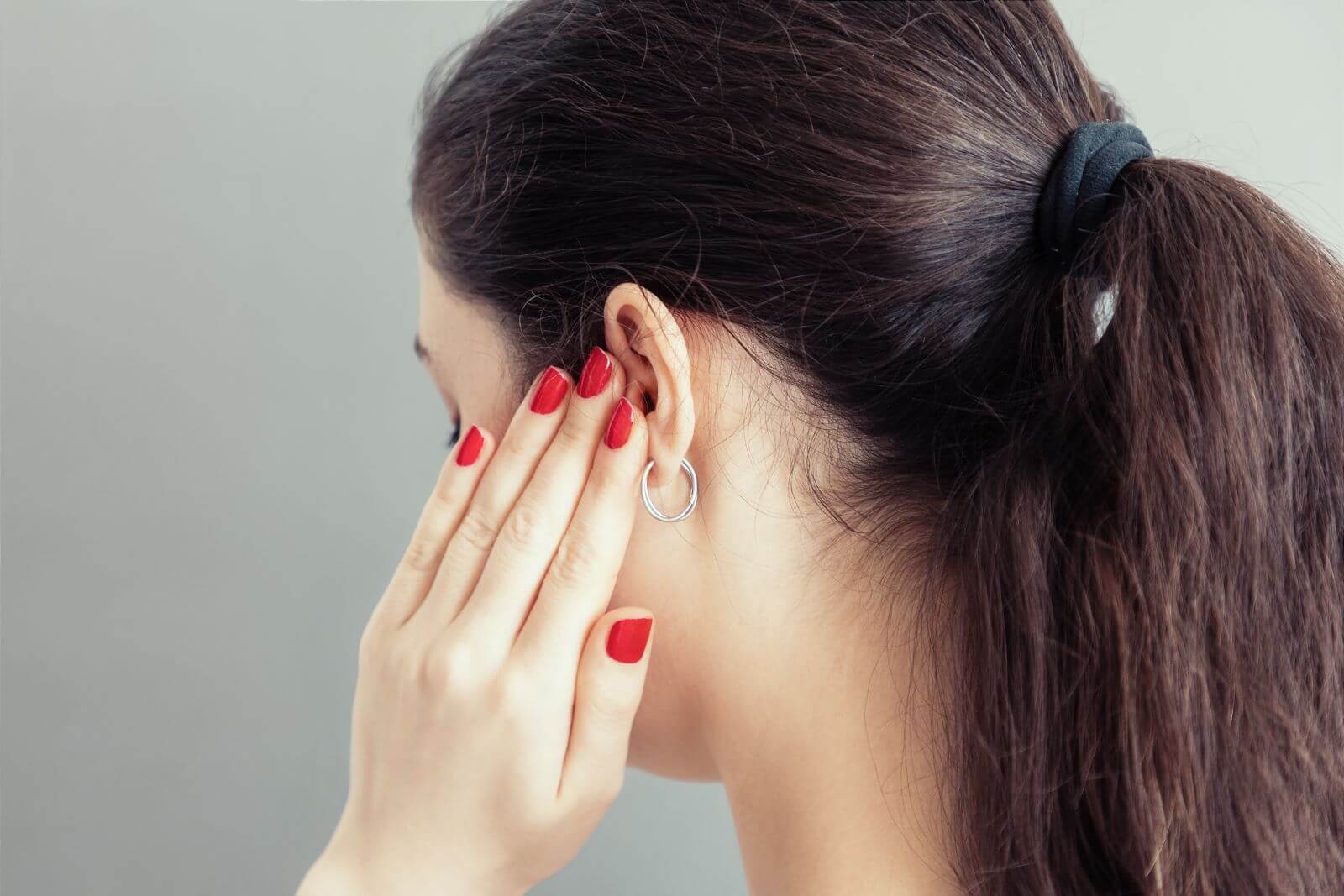 Hearing Loss Treatment
There are about 48 million Americans living with some degree of hearing loss, yet only one out of five people who need hearing aids is currently wearing them.
Even mild hearing loss creates hearing challenges when background noise is present, and those with mild hearing loss report having more memory issues than those with normal hearing. While hearing loss is increasingly understood as problematic for mental and physical health—as well as our relationships with the important people in our lives—the benefits of treatment can be profound.
Those who wear hearing aids tend to be more optimistic, confident, and self-reliant than those with untreated hearing loss. That's because hearing aids don't just help us to understand what someone else is saying—they also bring back all the environmental sounds we've been missing. That helps us to better-navigate our surroundings, and helps us to feel more comfortable and at ease in the world around us!
Learn More
T. Todd Masman
2019-03-22
I have received excellent service from Laurie and Kelly in regard to my audiology needs. They are well tuned to my individual needs, proponents of new technologies, advocates of worthwhile options and always greet me with a friendly hello and smile. As a new resident to the Toledo area, I was in need of assistance in updating my hearing aids and have been very pleased with their attention to details and professional spirit.
I have dealt with a number of hearing specialists since I was very young. Laurie Nastas is the only audiologist that I have ever had that truly understands my severe hearing impairment and knows how to deal with the issues that I encounter. Laurie is very personable as well as professional. I highly recommend her to anyone looking for an audiologist. She is the best!
John Glendening
2019-01-16
Laurie Nastas been my hearing aid specialist for he over 20 years and she is the most honest and gracious person I have ever known. She is the one person everyone who needs hearing aids must go to get the right hearing aid at a fair price.
Laurie Nastas, my audiologist for over 9 years has been nothing but professional. She has patience and an excellent way of explaining my options, equipment & hearing loss. Laurie gives each patient all the time they need for their appointment. I have recommended her to many other people & they are also very satisfied with her services.
Friendly, helpful service.
With at least a few decades' experience working in tandem with other such specialists, Robert Henry of Audiology Associates is a very able audiologist/retailer of related products. The company also offers cleaning care and maintenance products/services. Based on what I have experienced over the last 30 years, he has a very good understanding of current and emerging technology.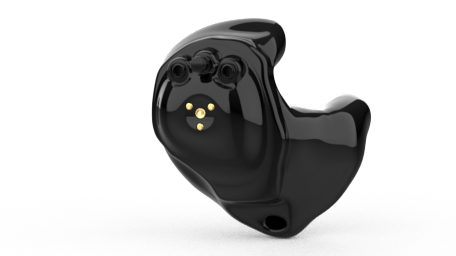 Modern Hearing Aids for All Needs
At Audiology Associates, we carry all models of hearing aids from six major hearing aid manufacturers: Phonak, ReSound, Signia, Starkey, Unitron and Widex. Each manufacturer has particular strengths that may suit one person's needs better than another. It's just one of the ways we ensure that each of our patients receives the best treatment for their particular hearing needs and lifestyle.
Hearing aids have come a long way in recent history. Hearing aids now distinguish automatically between speech and background sound. Some programs can help increase sound localization, while others make the experience of listening to music as enjoyable as it was before hearing loss entered the picture. Many hearing aids are available with a rechargeable option, and nearly all connect wirelessly to smartphones and other devices via Bluetooth, to stream phone calls and media content with pristine sound quality.
If you haven't taken a look at hearing aids in a while, contact us to make an appointment for a hearing test and see all that modern hearing aids have to offer!
Learn More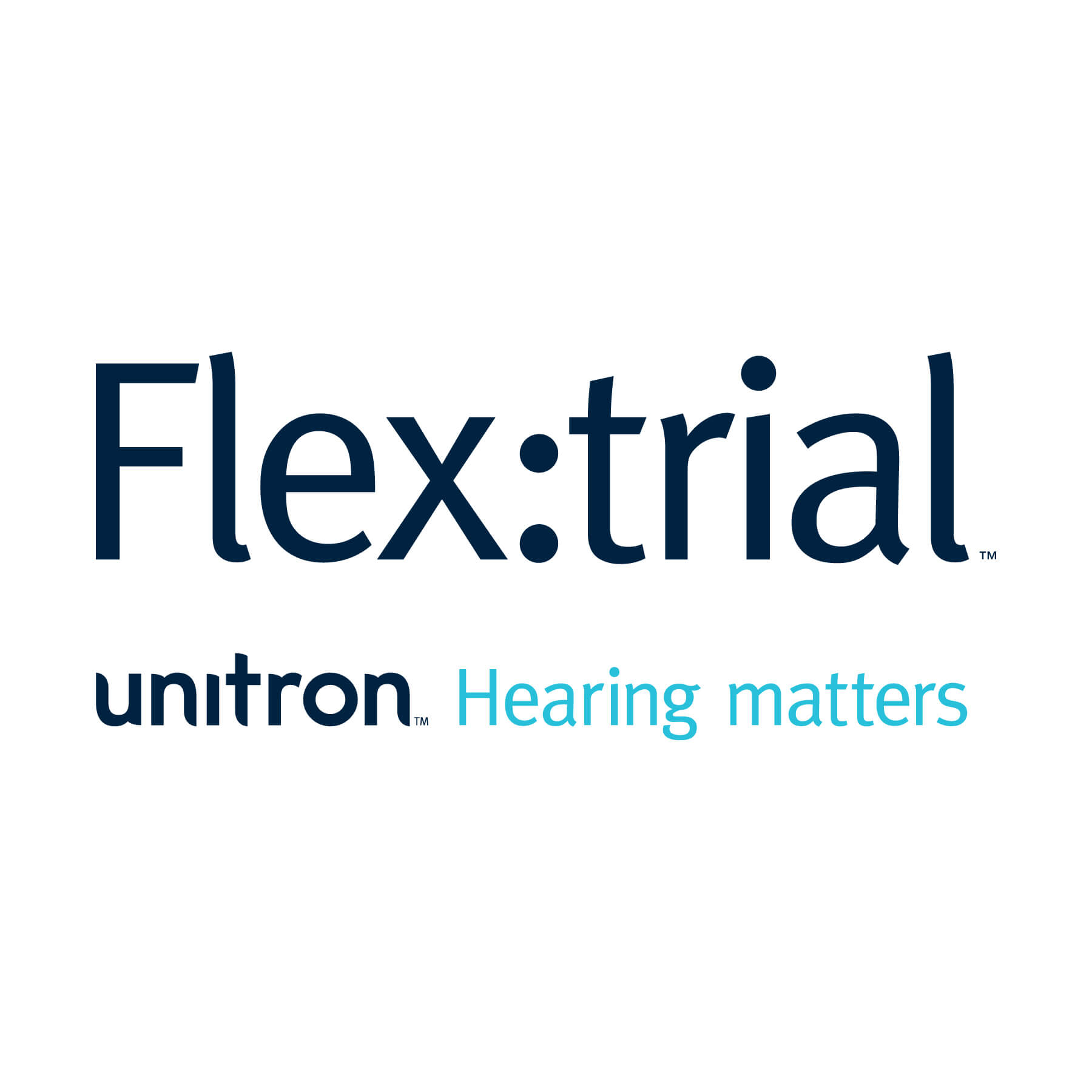 Unitron FLEX Trial
Consumers want an individualized answer to their listening challenges. Unitron's FLEX™ ecosystem is built to give them the smartest experience in the industry. We're confident it will help our patients feel more engaged and in control.
FLEX:TRIAL™ lets you try the latest technology in the places where you spend time. You can program these devices to different technology levels, again and again.
Log It All provides evidence around your listening lifestyle that our office can use to support your counseling and technology-level recommendations.
Patient Ratings lets you share in-the-moment impressions of your hearing instrument performance using a smartphone app. Our team can view everything in Unitron TrueFit software and personalize your fit.
FLEX:UPGRADE™ helps you adapt to your changing needs by upgrading technology levels in your current hearing instruments at any time.
Contact Us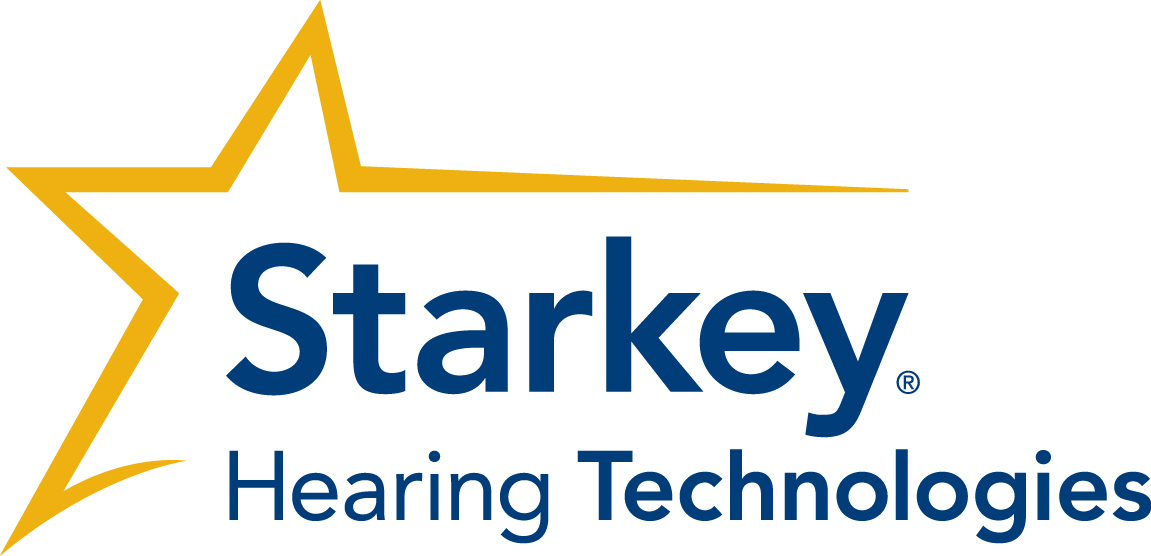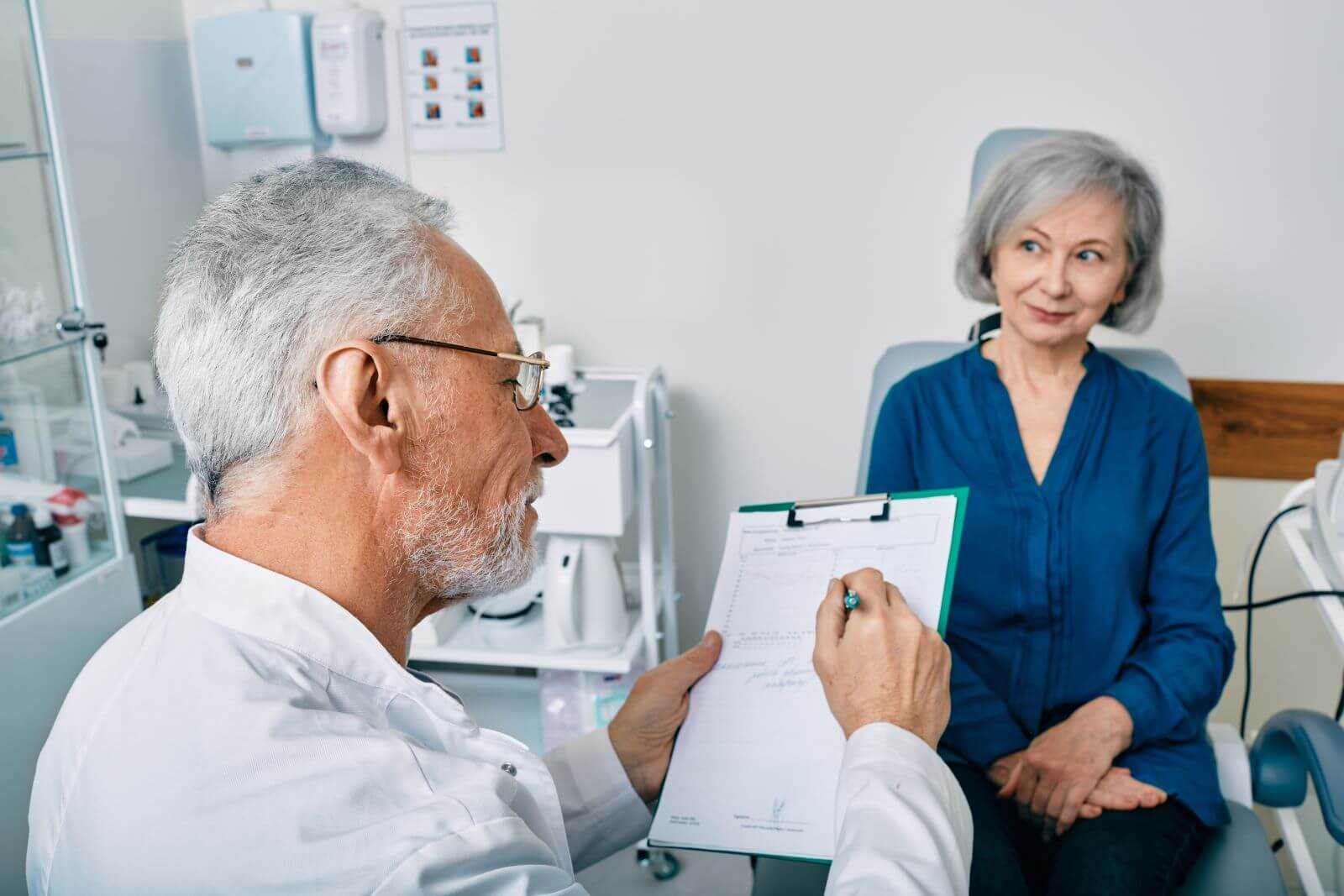 Audiologists vs. Hearing Instrument Specialists
Audiologists are doctors, and are licensed to diagnose as well as treat hearing disorders. Hearing specialists focus only on treatment of hearing disorders, as diagnosed by a doctor. The audiologists at Audiology Associates have decades of experience with hearing loss, hearing disorders, and balance issues. We can work with ENTs or other specialists to ensure that you get the most comprehensive treatment for your hearing needs.
Learn More
5236 Monroe St. Unit C
Toledo, OH. 43560
Monday-Friday:
9:00am - 5:00pm